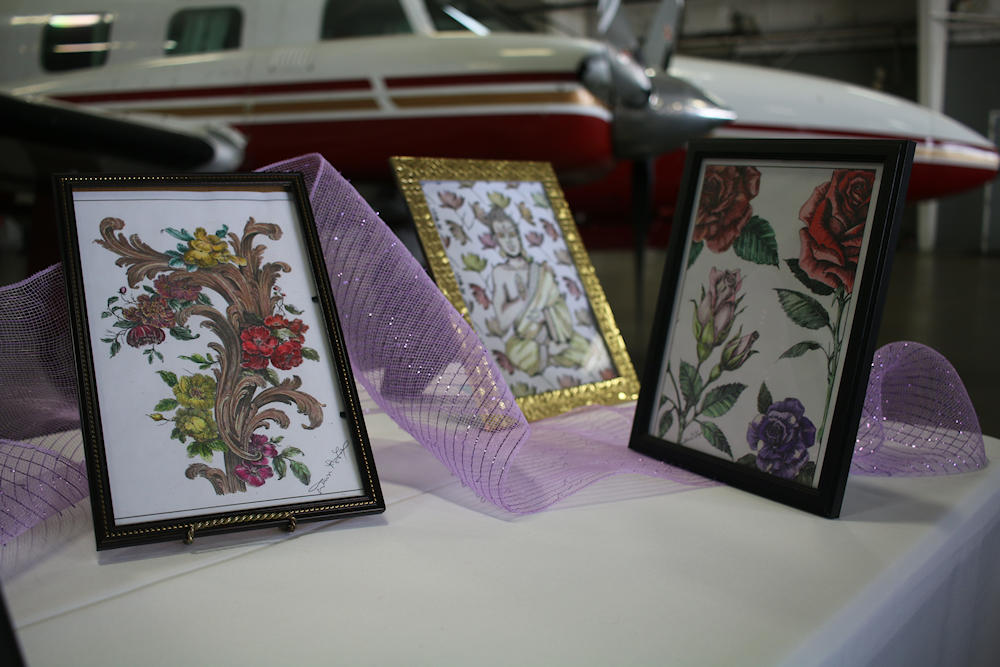 The Art of Healing
by sanctum house
|

November 7, 2022

Sign up to receive our Sanctum House Newsletter
Embarking on her healing journey, Sanctum House resident, Dawn, receives a coloring book from her therapist to manage "all the feelings, all the fear, all the anxiety." As Dawn coped and colored, volunteers and staff at Sanctum House took notice of her immense talent and gave her a proposition of a lifetime
.
Dawn's artwork would be featured and up for profit at Sanctum House's Annual Charity event, Wings of Courage. Anxious about the perception and sales of her work, Dawn was shocked to be told all but 2 pieces were sold out ten minutes before the event started.
A volunteer working the table displaying Dawn's work told her to remember this 'life-changing' moment.
"I thought about it, and it was already life-changing and not because of the artwork. Because when I reflected on that day, that was the first time I was ever comfortable in my own skin around a group of people, like strangers, and was just myself and was okay. I didn't have all this chaos and self-consciousness and wondering if I was good enough" says Dawn.

This was the moment Dawn felt truly seen.
Since Wings of Courage, Dawn has been sharing her gift with others exploring her newfound passion watching how her gift touches them in ways she never imagined.
"To be able to see that kind of stuff is amazing because I've always helped others but would never look out for me. But now something I'm doing for me is also helping other people which was like a double blessing," says Dawn.
Dawn continues to heal through her work, each piece contributing to her journey of healing and discovery at Sanctum House which she credits for saving her and giving her a life.
"God has a calling on my life and somehow arts playing into that that I didn't expect. But in coming here had to been part of that, coming here to heal. And I believe I will be a part of this place," says Dawn.
To request a commission from Dawn, email info@sanctumhouse.org